---
I like how this romantic boho sweater is coming out, but when I make one for myself I think I will do it entirely in Caron Simply Soft or another yarn.  Red Heart Unforgettable is amazingly beautiful with nice color striping and complimentary colors but it has equal downsides.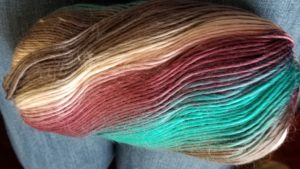 For one thing, it sheds.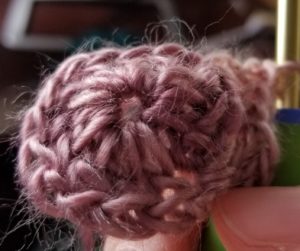 It is also rated as a "4" (medium) but after going through about 6 skeins already, I'd guess that less than 1% of the skeins are even close to that.  THIS is roughly a "4" on the hook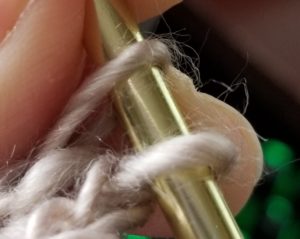 but most of it feels like a 2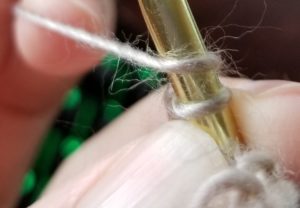 I have to crochet considerably slower because it can just pull apart like it's roving and snarls against itself if it as much as looks at rubbing up against itself.  Frogging it also out of the question because of that.  .  I actually wrote Red Heart and asked them to rerate their danged yarn since it's so terribly inconsistent but their reply was basically "well sometimes it's a 4 so we rated it as a 4".  Yeah ok.  The Sweet Roll yarn had the same problem of sometimes going down to a 2 but it generally stayed closer to a 3 90% of the time.