---
I bought 2 skeins of Lion Brand Mandala  yarn for the latest mandala I'm making from this pattern, called a Crochet Gypsy Vest.
So far I absolutely love this yarn!  It's a 3, feels just like a 3 all the way through, has lovely color change and feels nice and soft
.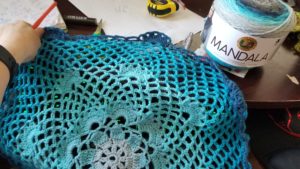 This will be for my mom on her cruise.