---
Blankets take a long, long time to make, but, I'm noticing they really don't sell.  That's understandable, you can get blankets from absolutely anywhere, Target, Walmart, Bed Bath and Beyond and unless someone wants a very specific decorative piece, no one is really even going to see the blanket on a regular basis outside of you and whoever is in the house.  Now of course blankets are great for people as a gift! But sales are another story.
That being said, since it's the perfect size for a cocoon sweater, I converted this: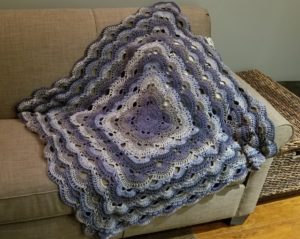 into this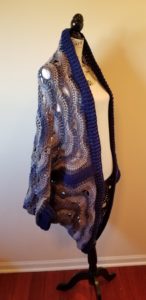 Which SOLD!  But no worries, I have replaced it with another in my shop!