---
I really love this pattern, I can do the entire thing without even looking at the pattern I've done it so much.  And way WAY easier than Lost in Time.  I'd rather purchase that from someone else, no joke.
Lion Brand Mandala Valkyrie (easily my most favorite colorway EVER) In shop now!
Another in the color Wishing Well. In shop now!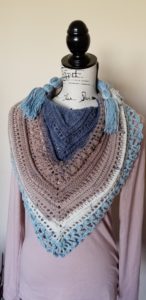 And in shades of gray! In shop now! (SOLD)